The Tiger Inn launch Mac's Trust to raise money for local causes
Tuesday, 3rd September 2019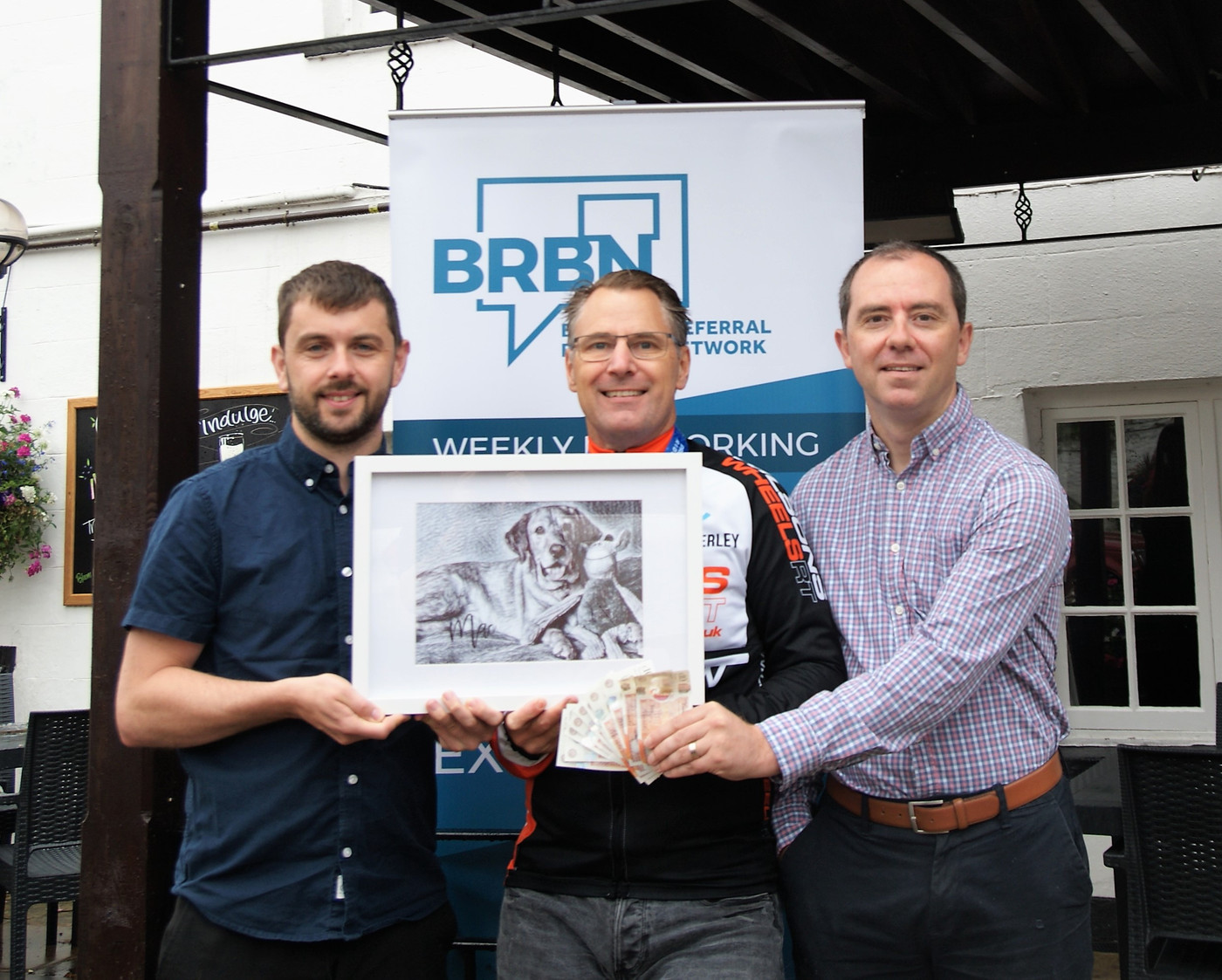 Allen Slinger's pride and joy and "man's best friend" was Mac. Mac unfortunately passed away earlier this year.
In memory of Mac,Allen the landlord and owner of The Tiger Inn, has set up Mac's Trust, a charity designed to support a variety of local causes.
First Contribution Received
The first contribution of £100 has been donated by the Beverley Referral Business Network! The BRBN who sponsored local businessman and editor of Just Beverley, Julian Minshall, £1 per mile for cycling the Prudential Ride London on 4th August.
Julian cycled 100 miles through London and Surrey raising the first £100, which was handed over by Tony Hall, BRBN treasurer, to Allen to get the Trust started. Allen is organising more events at The Tiger Inn, to support local causes, including
Jerry Green Dog Rescue Centre
Guide Dogs for the Blind (Beverley Branch)
Clough Road RSPCA Dog Centre
Macmillan
Emmaus Homeless Charity (Hull)
Beverley Ladies Netball
Beverley Ladies Football
Beverley Braves Rugby League Junior Section
Join Our Charity Night
The 14th September will be the first Charity Night , Race Night which will be in aid of the Beverley Ladies' Netball and Football Teams.
Allen has kept the Charity Dog Walk on the first Sunday of every month, which continues as ever! Mac thoroughly enjoyed his regular walk and you can similarly enjoy a 40-minute walk followed by refreshments at the pub. At £1 a dog, no excuses are needed to get out and walk your Dog and with other Dog owners.
All proceeds go to Guide Dogs and the Jerry Green Dog Rescue Centre.